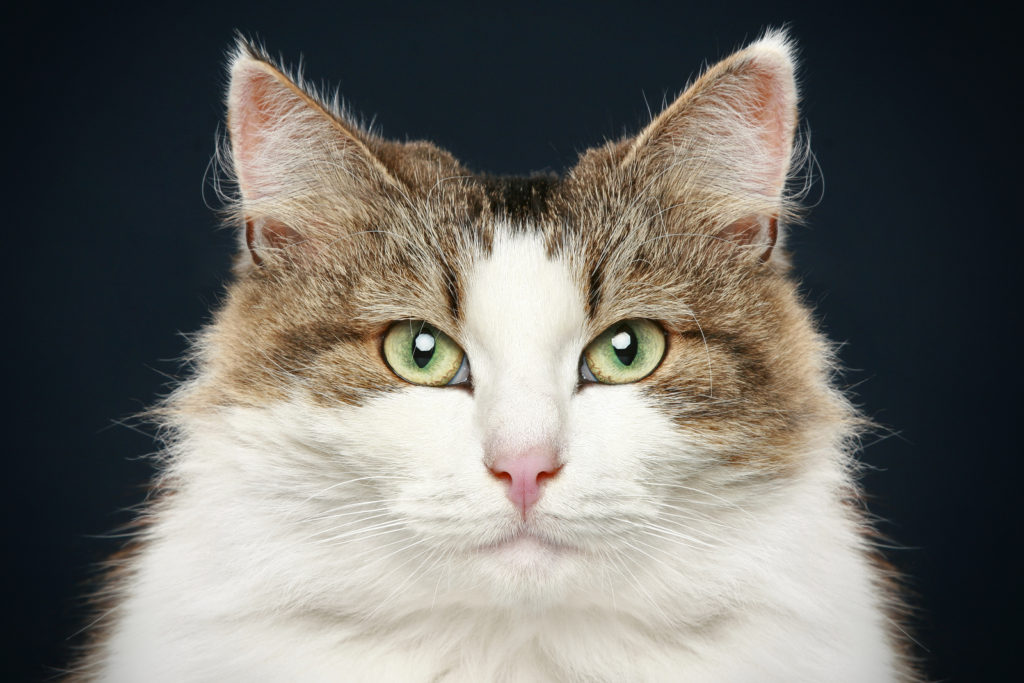 Having done some research on various breeds I have recently fallen in love with the look and the description of the characters of NFC's. I've read through a lot of posts on here and it has just intensified my longing for one of my own. My question is this. What should I be looking for from a breeder? What health tests would you be advising me to ask about? Are there any questions you think I should definitely ask before deciding which breeder to buy from? Obviously I have searched the internet and done as much research as I can into the breed but I feel there is nothing more valuable than personal experience and reading through this website there are obviously some very knowledgeable people in this website. I would be very grateful for any advice anyone can offer me. Looking through all the photos' on here I am falling in love with all your cats by the way. They are beautiful xx

Zuri Gardner: I would stay away from "backyard breeders" and only buy from a reputable cattery. We had a bad feeling about one of the breeders we met, who had a ton of litters and tried to pressure us to buy an older kitten instead of the young one we wanted. Our cattery was great, and they should have a contract you sign with specific agreement about how you will care for the cat. If they do not, they are only after the money, not about the breed. You can also try rescuing one that needs a home, I just rehomed both of mine due to a living arrangement issue, and that way find out if you are really committed to the breed before taking on a kitten. They are wonderful, but also a lot of work!! I wish you the best.
Mackenzie Fowler: Thank you so much Cherl, that's really helpful. I've found a few breeders who are registered which is obviously the first step. I don't want to fall for a backyard breeder so am trying to research them and have been trying to track some of their previous litters to see what I can find out about them (a little easier if they have bred show cats as I can find their cattery name in show results.) I recently lost my last boy, a normal moggy who was so special and beautiful. He had a few health problems throughout his life, he was prone to pancreatitis which can quickly be fatal in cats so took lots of time and TLC to keep him healthy. He also developed hyperthyroidism in his later life so needed special care and regular medication. I loved him dearly and he was worth every second of time I spent on him (including sleeping on the floor with him when he was recovering from his pancreatitis bouts as that's where he wanted to be, so I could syringe feed him every three hours through the night. I so miss having a cat in my life and NFC's sound such beautiful little characters and they are all so pretty. Thank you for your good wishes and for taking the time to offer your advice. I genuinely appreciate it xx
Jane Watson: In little NZ we are not spoilt for choice of breeders. Only 3 of them. We stay on the south island of NZ so only one breeder but saying that what a great breeder she is. She was happy for us to come look and see the cattery and talk to us about them and interact with the cats. She calls all the cats her kids you can see she loves them she is also picky who buys her cats ( I only found that out after buying our second one from her) she has most of them in the house with her except the breeding boys. They have beautiful ' palace' cages outside. She also has huge cage when she breeding. When I took my kitten to my vet after I got him the vet remarked how well cared for my kitten had been kept because she has seen since some pretty bad breeders. So I would say a breeder who is open to her cattery and allows you too come and look at her breeding program and one that doesn't hide information from you.
Mackenzie Fowler: Thank you Pamela. That's a very good idea, to go and look round the cattery, there are four breeders I have found that are in easy travelling distance from me (I'm in the UK). As you suggest, if they are genuine about the breed rather than just about making money they will be picky about who can have a kitten, I suppose in those circumstances they will be wanting me to ask questions and will want to ask me lots of questions and that would be a good judgement of their credibility. If they don't want to know much about me they probably aren't the breeder I want to pick from. Certainly given me food for thought there. Thank you so much for taking time to give me advice. Every bit I get is valuable to me xx
Londyn Graham: try noynarock cattery UK
Mackenzie Fowler: Thank you Nadine Wolf I hadn't found them. Just looked at their website. Another one to research thank you so much xx
Londyn Graham: hope it helps.
Jane Watson: You welcome if you going to spend that amount of money you need to be very picky about breeders. We were lucky. We had a NFC in South Africa then we immigrated to NZ so we had to leave him behind with one of our friends. So we were pretty clued up already about them. Oh by the way our little girl her father's line are all from the UK including him. Oh nearly forgot…also look for a breeder who wants to stay true to the breed that also means they will only let you buy if you buy already desexed my breeder wouldn't sell unless you agree to that requirement. I thought that was a good idea.
Mackenzie Fowler: Yes exactly, I've done lots of research on breeds and it's the NFC that has stolen my heart so I want to make sure I don't fall for any bad breeders and get the cat I want, When you look at some of our UK online sites there are lots of NFC crosses that some of the backyard breeders have tried to pass off as full NFC, I have no problem with cross-breeds, as I say my last boy was a common moggy and I adored him with all my heart. I know I can't ever replace him so I want something completely different. I so miss having a cat in my life and from what I have read an NFC will fit in with my household perfectly, no comparison to my last boy, just a new furbaby to bond with and adore xx
August Lloyd: Look at the breeder close call them and say your intrested in the breed but would like to see some cats or kittens , people looking for a puppy do this , ask how many queens they have and how often they have litters my breeder would maybe have 2 litters a year from 2 different queens ask if Thers been any problems with past litters ( they may not want to say mind ) visiting breeders will give you feel for the owner but doonitvwirj weeks intern to prevent infection spread
Related Post Reynolds: I'm getting my baby boy from Elfentanz in Fife.
Related Post Reynolds: Lunaraine.co.uk this breeder has kittens available & highly recommended by a friend who has some of her babies from here.x
Lunaraine Norwegian Forest Cats – UK
lunaraine.co.uk
Mackenzie Fowler: Just wanted to come back and say a huge thank you to everyone that took the time to reply and give me advice. I took it all and looked through all your suggestions. I have spoken to a breeder today who I really like the sound of, I have arranged to go and visit this weekend. Hopefully if she likes us and we like her then the plans can be put in place for my first and longed for NFC to join our family. If the breeder and us don't click for whatever reason I have more researched breeders to investigate but this one does sound very promising so thank you all xx
Jane Watson: Do keep us posted on your happenings and your new baby when you get one. Any color in particular you want? Once you have a NFC they become part of your life so much like your family. We call ours our ' fur kids' ❤️
Mackenzie Fowler: I call mine my furbabies lol. I will definitely post updates. Not so worried about colour. I don't want a black and white just because that's what my boy was (general moggie not pedigree) and I don't want to be looking for comparisons. I do want a boy,…See more
Jane Watson: I've got one of each sex. We were only going to get one and my husband wanted a boy because they just get so big and like you the boys are more relaxed ( cats in general) and my husband was more particular what color he wanted, he knows me I'll take a…See more
Mackenzie Fowler: My last two were brother and sister (litter mates) went for one, brought them both home. We went to fetch a dobermann bitch puppy six years ago and brought her brother home with us too, are you sensing a pattern here haha. Both my last two were all abo…See more
Related Post Reynolds: look forward to seeing you new babies Steph. I'm putting a tenner on you bringing home two lol
Mackenzie Fowler: Haha It's fairly even odds on that bet xx