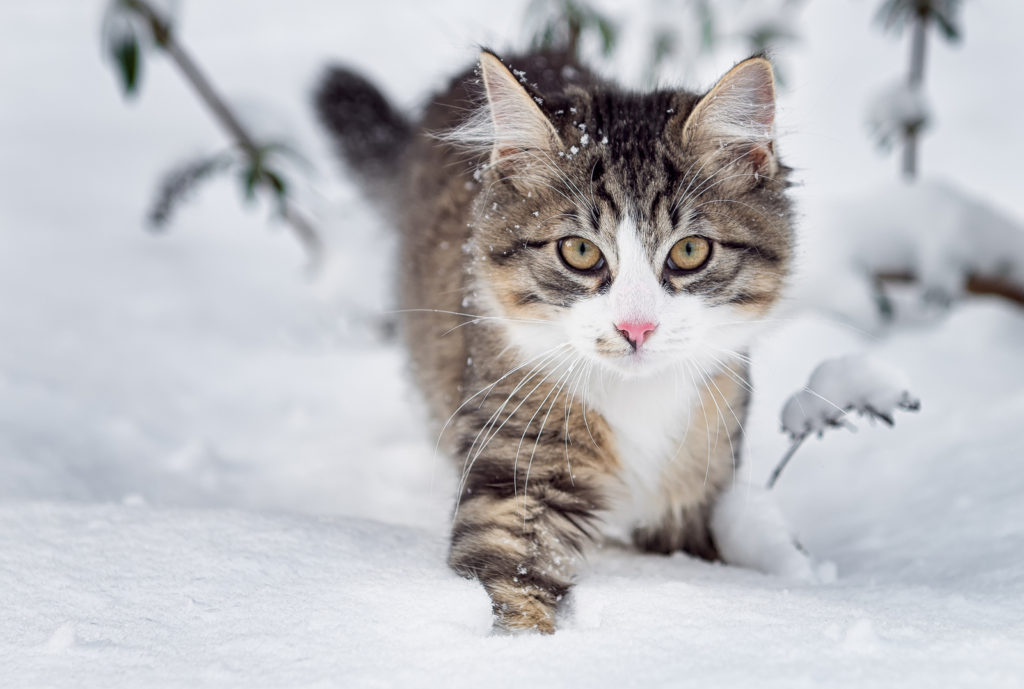 Norwegian Forest Cats are increasingly popular due to the fact that they are big, sweet, intelligent cats with a beautiful look and an adorable personality. Thanks to the basic laws of supply and demand, purebred Wegie kittens are generally expensive compared to other popular breeds.  If you are seriously considering the purchase of a purebred Norwegian Forest Cat, this quick guide is meant to give you an educated price range expectation when buying from a reputable breeder.
Wegie kitten prices can vary depending on the area you live in, the prestige of the kitten's parents, and whether it is considered "show quality". Purebred kittens can also very rarely be found at local shelters, but they are usually snapped up very quickly and of course generally lack any documentation.
When buying from a reputable breeder, you can easily find yourself spending between $500-$800 (USD). Just as with other types of cats, the price depends on the overall purity and pedigree of the breed you choose. A show quality kitten can easily cost around $1000.
Shockingly, even at these prices many breeders actually lose money every year. It is very expensive to care for and breed purebred cats–food, veterinary bills, registrations and supplies all add up. Most breeders do it for their love of the Wegie and their desire to ensure its continuation into future generations.
In general, the factors that can affect the price of a Wegie kitten include:
Keep in mind, that reputable breeders will not release their kittens until the 12th week of age, with some even waiting until the 14th or 16th. By accepting that you might need to wait a little longer, you are ensuring that your kitten gets the proper maternal and fraternal bonding time, which is critical when it comes to preserving the natural personality and confidence of your Norwegian Forest Cat.
If you are lucky, you can sometimes find a Wegie kitten from a breeder for $300 dollars if it is a "less desirable" color or pattern. But in general, expect to pay $500 and up. Don't forget to budget for ongoing veterinary, food and household supply expenses too!